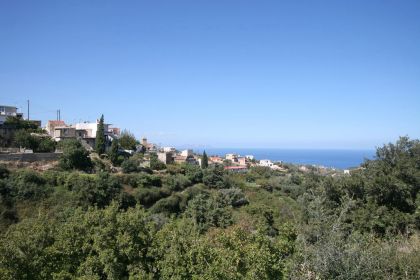 The small Cretan traditional village of Roussospiti is located a ten minute drive south of Rethymno. A few local tavernas, bars and minimarkets are offered in the village. The visitors and the tocals can enjoy eating and drinking in the cretan way, as well as they can relax in a tranquil enviroment full of beautiful sea views and countryside smells.
The guests should also visit the Monastery of Agia Eirini which is located 2 km far.
Agia Eirini is one of the older monasteries on the island, as it has been established in the 10th century. In 1990 it has been restored and renovated and today it is a women monastery. It is a place where flourishes the traditional handicrafts and especially the art of weaving and needlework, made by the nuns. The products are presented in a very interesting exhibition within the monastery.