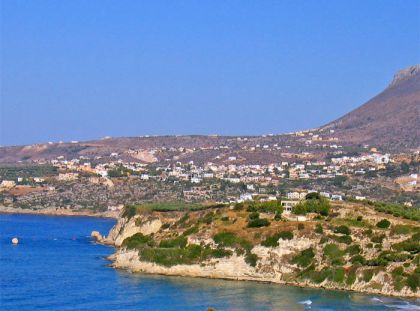 Plaka is a small, traditional village on top of the hill above Almirida with great views on the Almirida gulf. It is located 22 km east of Chania, 1 km far from the Almirida village, it has been under great development and sometimes it is called a British holiday settlement.
Plaka is an ideal destination if you want a quiet holiday near the blue sea. The village has a few tavernas and mini market around the central square with the eucalyptus trees; if you want more choices for food and entertainemnt, then the waterfront of Almirida is a 5-minute drive from you.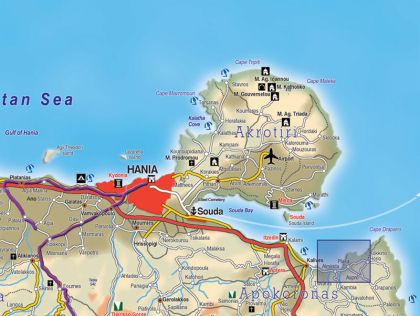 Quiet even in the busy months, Almirida has two sandy Blue Flag beaches, the smaller one to the west and a long curving beach to the east; the eastern side is particularly safe for young children. Both have loungers and parasols for rent. You can also hire wind surfers and sailing boats for day trips around the peninsular. A well-known windsurfing school is located on the west beach.
The village is very well served with beachside tavernas which are popular with both locals and visitors. You can find many restaurants and traditional taverns serving freshly caught fish and Cretan traditional dishes next to the sea, plus a few cafe-bars for snacks and cocktails. In the village there is also a minimarket and stores, gift shops and an ATM.