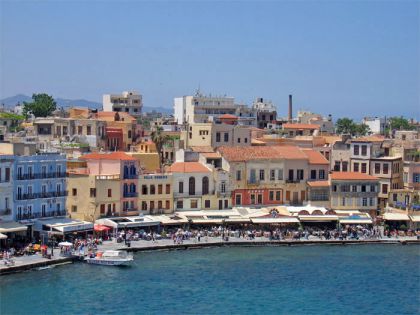 La città vecchia di La Canea (o antica Cidonia) è considerata tra le più belle della Grecia ed è la parte più interessante dell'intera città. La città vecchia comprende l'antico porto veneziano ed è caratterizzata da edifici dell'epoca turca e veneziana che si alternano nel labirinto incantato di stretti e pittoreschi vicoli.
Molti edifici sono stati ristrutturati e compongono un puzzle di architettura contemporanea e veneziana, mostrando molti aspetti della storia della città.
The venetian and turkish buildings have become state buildings, motels, restaurants, bars and museums nowadays.