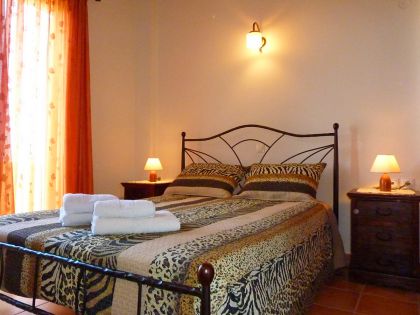 The 2-bedroom Villa has two bedrooms with one double bed each and one common bathroom on the upper floor, and one sofa with standard mattress for 1 person on the ground floor. Another wc with shower is provided on the ground floor.
The other two villas have one double bedroom upstairs and they are suitable for 3 guests each. All the bedrooms are equipped with air-conditions.
One of the 1-bedroom villas and the 2-bedroom villa offer a lovely private pool with sun loungers, sitting table and barbecue. The villas provide washing machine, iron, ironing board and mosquito window blind. An en-suite bathroom (with bathtub for 2 of the villas) is also available.