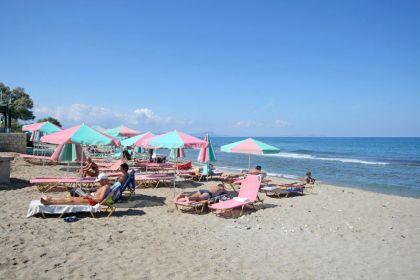 Adelianos Kampos or Adele is a quiet seaside village with lovely sandy beach, 7 km east of Rethymno with all the neccessary facilities. The guests may find within walking distance many mini-markets, cafes, tavernas, restaurants, shops and bars.
Water sports like sailing, surfing, water skiing, water scooters and para-gliding are provided.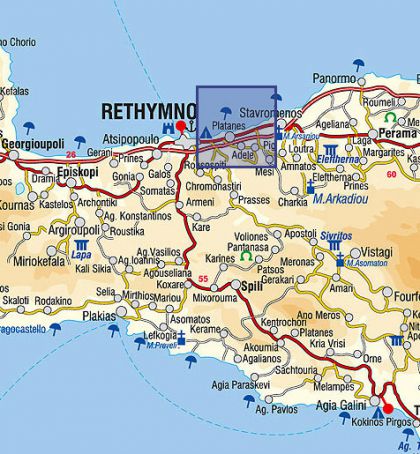 Our guests can enjoy the aegean sea with crystal waters, the hot sun, and the blue sky. Car hire is recommended to be able to explore the rest of the magnifiscent island of Crete.
Next to the Adele village is the very lively Platanes village with more choices of cafes, restaurants and nightlife. The picturesque old town of Rethymno is also worth visiting and exploring.