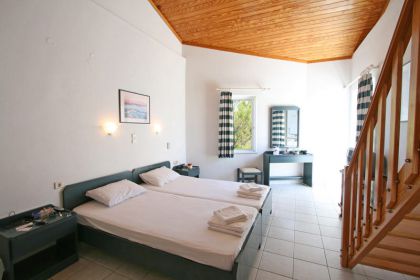 Cost Mari offers a lovely unique traditional attic where up to 4 guests can stay very comfortably.
In the open plan ground floor (with sea views) there are a double bedroom, a small kitchenette, a dining table, a small TV and a wardrobe.
A lovely interior wooden ladder leads upstairs to the attic where two twin beds and a second wardrobe are provided.