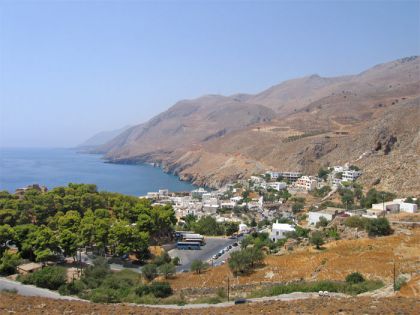 Many beautiful, tranquil, friendly, remote and traditional seaside villages are located mainly in the south areas of Chania prefecture. They are considered to be the 'pure' Crete of nowadays.
These villages are ideal to relax, swim in crystal waters and unwind far from the overdeveloped areas of the north. They combine clear, sandy beaches with traditional food, a few cafes, small bars and all the necessary everyday facilities in walking distance.
The visitors of Chania can visit or stay for a few days in Falassarna, Sfinari (west of Chania), Paleochora (a whole town), Sfakia (the boat from the Samaria Gorge arrives there), Loutro (you can go there only on foot) or any other village in the south and the westernmost locations of Chania prefecture.