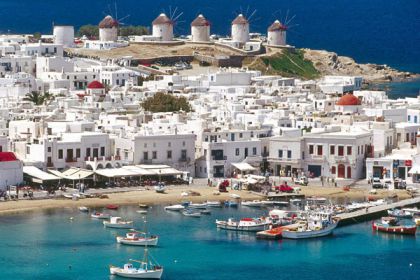 The famous island of Mykonos lies almost in the center of the Cyclades islands. It is a cosmopolitan island, famous the last decades from the international jet set visitors that spend here their holidays.

Mykonos beaches are magnificent, the nightlife surprising and wild, however there is still plenty of traditional colours.

Mykonos is dominated by narrow, whitewashed streets with white cubicle houses, colored windows and small flowered courtyards, little churches and chapels, hidden minuscule piazzas and water wells.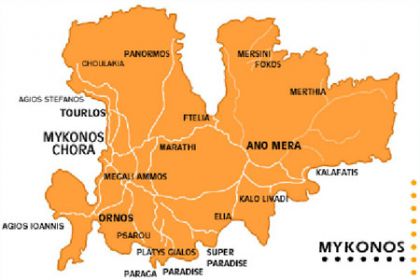 The litle Venice, the neighborhood of Kastro, the church of Panagia Paraportiani, the Archaeological Museum, the picturesque Windmills and shopping in Matogianni, the famous street with fashion boutiques, are some of the hot spots of Mykonos island.
Super Paradise beach, Psarou beach, Elia, Paranga beach, Platis Gilaos beach are some of the most well known beaches of the island.
In Mykonos the guests can start partying in the early afternoon and continue until next morning. Mykonos is said to be the Queen of Clubs, beaches and partying!