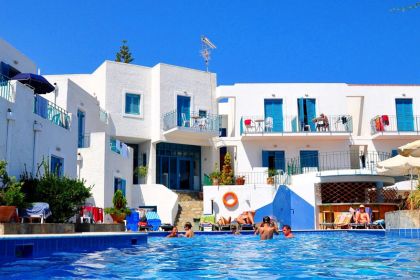 One-bedroom apartments and studios are offered in Kirki Village, surrounded by luschious, green gardens.
All units are fully equipped with their own bedroom, refrigerator, kitchen, wc with shower, telephone and balcony or terrace, All the bedrooms offer air-conditioning.
The one-bedroom apartments also offer a seperate living room with couches turning in to beds, ideal for friends or families.