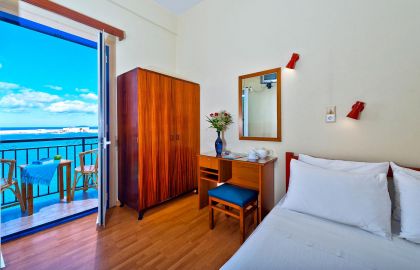 Rooms with great sea views on the Venetian harbour and the lighthouse are offered in Lucia. Each room can accommodate 2-3 guests in a spacious double bed (or two single beds) and in an additional bed.
A double bed, a table, a television, a small refrigerator, a private bathroom with shower, a private balcony (in most cases), air-condition and wireless internet are offered in every room.
From the interior and the lovely balconies the guests can have unique views on the harbour of Chania Old Town, the Lighthouse and the dawn.