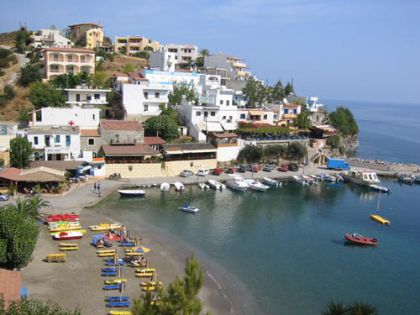 Bali is a gorgeous small village, located 38 km east of Rethymnon and 51 km west of Heraklion. It is set around a series of small coves and it is easily accessed from the international road. The village is developed on the cliffs surrounding an excellent sandy and pebble beach in the centre of the village.
The name Bali has nothing to do with the tropical place in Indonesia except the unique beauty of both places. Bali means 'honey' in Turkish, since excellent honey was produced and collected here.
More beaches with crystal waters are dispersed on the coves near the village. Diving, sailing, canoe, and water-sports are possible and worth trying. The visitor can find excellent seafood restaurants as well as a few tavernas and cafes in the centre of the village. Near Bali it is located the Monastery of Agios (Saint) Ioannis with lovely frescoes in the church of the Monastery and a serene garden in the courtyard.