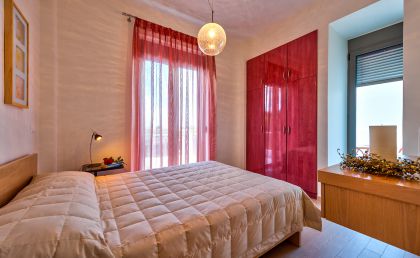 Pretty Villa offers four spacious and modern bedrooms in total.
Two bedrooms with double beds and private balconies are offered on top floor. One bedroom with one bed converting to double bed is provided on the ground floor.
Please be advised that a fourth twin bedroom is available on the semi basement.
A wc on the ground floor, a common bathroom with hydromassage on the upper floor, and a shower room on the semi basement are available.