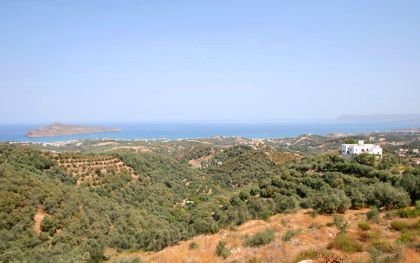 Villa Georgokastelo is built on top of a hill whereas it is located only 4 km away from the sea and the sandy beach of the Stalos village.

While enjoying the sun and the fresh breeze, you can stare at the blue sea, the nearby island of Theodorou and the White Mountains.

Villa Georgokastelo is said to be one of the Best sea view Villas in Europe.