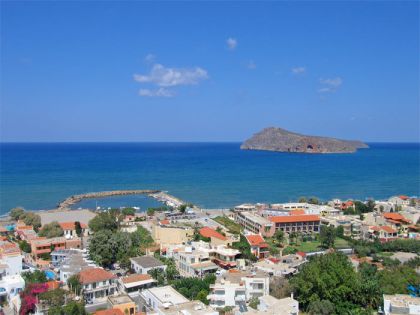 Numerous seaside villages are located along the north and south coast of Chania, offering all the amenities and everyday facilities for having great, unforgettable holidays.
West of Chania the visitors can stay in the following villages : Agioi Apostoloi, Stalos, Agia Marina, Platanias, Gerani, Maleme, Tavronitis, Kolymbari, Kastelli, Falassarna and Sfinari (presented from the nearest to Chania to the most far away).
The nearest villages to Chania are more crowded than the distant one, whereas the most bustle and hustle are the villages of Platanias and Agia Marina. All the villages provide shops, mini markets, bakeries, pharmacies, restaurants, cafes, sandy beaches and lovely bars.
East and north east (in the Akrotiri Peninsula) of Chania the visitors can choose among Megala Chorafia, Kalives, Almirida, Plaka, Kokkino Chorio, Kalathas, Tersanas, Chorafakia, Stavros and Loutraki. These villages are more family oriented and more peaceful; however they also offer all the necessary every day amenities and facilities.
Between Chania and Rethymno the visitors can stay in another two seaside villages. Georgioupolis and Kavros are well developed and they can fully serve all the demands of the guests.
Finally, the visitors of Chania can stay in one of the tranquil villages of the south. The most well known are Paleochora (it is a small town with many facilities), Sfakia and Loutro (you can go there only on foot).