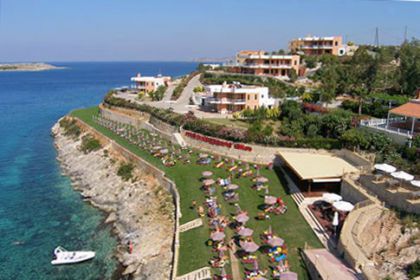 Loutraki er en liten naturlig bukt, 15 km nordøst for Chania, en rolig landsby med en nydelig sandstrand samt en gresskledd landskap ved stranden. En kafeteria, strandbar og fiskerestaurant tilbys.
I den vakre stranden i Loutraki er det gitt solsenger for soling og parasoller. Noen ganger i helgene kan sandstranden kan være overfylt av lokalbefolkningen fra Chania, men er et utmerket sted og være selv om stranden er befolket.
Noen andre flotte sandstrender kan bli funnet innen kort kjøreavstand. Kalathas (4 km vest), Tersanas (5 km nordvest), Stavros (6 km nordvest) og den nærliggende Marathi (2 km nord) tilbyr strender med myk sand og klart vann. I Marathi anbefaler vi våre gjester å prøve resturanten Loukoulos restaurant beliggende i vannkanten som serverer veldig god fisk, kjøtt og salater.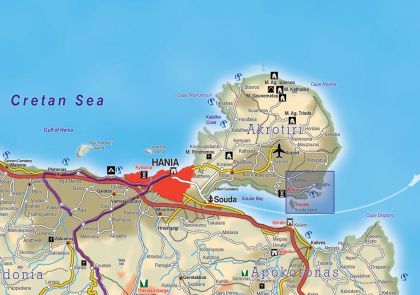 Under oppholdet i Loutraki landsbyen bør du også besøke noen av de store klostrene og kirkene på Akrotiri halvøya, "The Holly Mountain of Crete". Det viktigste er Agia Triada (Holy Trinity) klosteret, Gouverneto (Lady of the Angels) og Katholiko (Agios Ioannis Eremitten).
Loutraki ligger 15 minutter unna den internasjonale flyplassen i Chania og 25 minutter fra havnen i Souda. Det er et ideelt sted hvis du ønsker å koble av og ha en avslappende ferie.