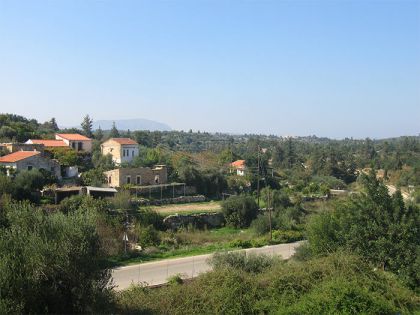 Gavalochori is a traditional village of wonderful stone houses. Its name comes from the noble Gavaladon family (who got the possesion of the village during the diversion of Crete to the 12 young rulers of the Byzantium in 1182).
Many of the well-known Gavaliana walls still stand within a fantastic landscape. An excellent folklore museum also stands in the village; here you can see the history and the culture of the village. It is hosted in a renovated Venetian building with stone arches. Finally, there is an agriculture and tourist women''s co-operation on the main square, which has a cottage industry producing knitting embroideries and laces of delicate art.
The Gavalochori is located 25 km away from Chania and it is only 3 km away from the sea. In the village you can combine the tradition with the nature and the landscape; many hills mainly wooded with olive trees and carobs are scattered through it. In the Gavalochori it is simply necessary for the guest to try a walk around the village to enjoy the peace and beauty of the nature. The climate is mild and beneficial for the health of the inhabitants.
If you want to eat you can try the taverna Aposperitis, on the road to Vamos, or other traditional tavernas in the nearby village of Vamos (I Sterna tou Mploumosifi, Marouvas). You can also visit the waterfront villages of Almirida or Kalives for swimming, food or coffee or even a drink in the night, since they are in 3-4 km. The Chania Old Town is also 30 minutes away.