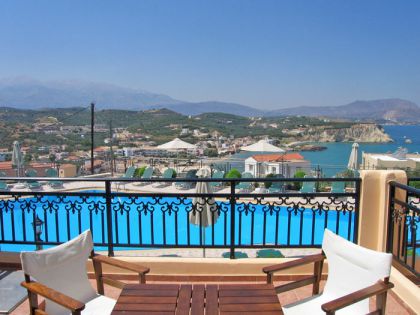 The guests can catch great views of the Almirida bay from the pool or the balconies in the facade of the maisonettes. The balconies on the rear have mountain views.

A romantic atmosphere is created during the evening due to the colourful sunset far in the horizon.

Although the excellent sandy beach of Almirida is in 5 minutes walk away, a few guests choose to stay around the lovely pool during the day.