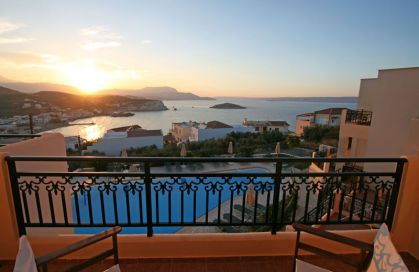 The guests can catch gorgeous romantic views of the Almirida bay from the private balconies, the pool and the internal of the Maisonettes. The balconies on the rear side of the apartments offer mountain views.
A romantic atmosphere is created during the evening due to the colourful sunset far in the horizon above the sea and the mountains. Just relax and let the time pass slowly.
Although the excellent sandy beach of Almirida is in 5 minutes walk away, a few guests choose to stay around the lovely pool during the day.