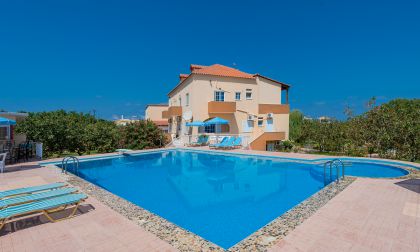 In the Eleana apartments spacious two-bed and three-bed studios with all the neccesary facilities are offered.

Every studio provides individual air condition, small refrigerator, and a kitchenette with small electric oven with hot plates, toast maker, microwave and boiler.

All the guests can enjoy lovely sea views or garden views and they can relax at the pool area.