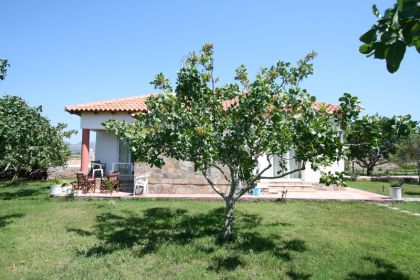 A lovely ground floor three-bedroom Suite with two bathrooms is provided. It is surrounded by lush gardens and the lovely courtyard of the Eleana apartments.
The three-bedroom Suite is very well furnished with a big open plan living room and a fully equipped kitchen (refrigerator, big electric kitchen). One double bedroom (with en-suite bathroom) and two twin bedroms are offered. Moreover, a second common shower bathroom is supplied.
A lovely veranda with an outdoor sitting table and chairs is provided. Air-condition in every bedroom and the open plan is also offered.