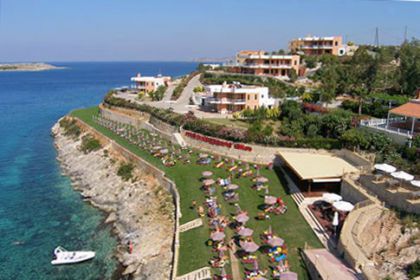 Loutraki er en lille naturlig fremkommet bugt, 12 km nordøst for Chania, en stille by, med en dejlig sandstrand samt grænt landskab ned mod stranden. Cafeteria, beachbar og fikserestaurant forefindes.
På den skønne Loutraki strand findes liggestole, solsteder og parasoller. Somme tider i weekenderne kan stranden være meget befolket af lokale fra Chania, men det til trods, er det et excellent sted.
Enkelte andre skønne strande ligger indenfor kort køreafstand. Kalathas (4 km vest), Tersanas (5 km nordvest), Stavros (6 km nordvest) og den nærliggende Marathi (2 km nord) tilbyder strande med det blødeste snd og klart vand. I Marathi kan vores gæster prøve Loukoulos restaurant, der ligger lige i vandkanten og serverer rigtig gode fisk-, kød og salatretter.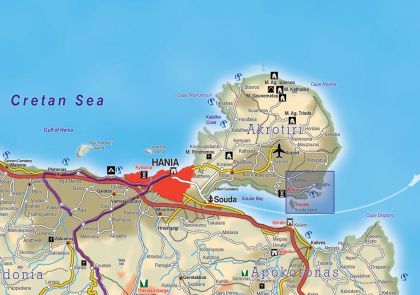 Mens man er i Loutraki by, kan man også besøge nogle af de store klostre og kirker på Akrotiri Peninsula, "De hellige bjerge på Kreta". De vigtigste er Agia Triada (Holy Trinity) klostret, Gouverneto (Lady of the Angels) og Katholiko (Agios Ioannis the Hermit).
Loutraki ligger 15 minutter væk fra den internationale llufthavn i Chania og 25 minutter væk fra Souda havn. Det er en ideel placering, hvis man ønsker ro og afslapning.