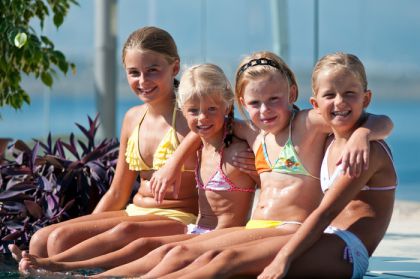 Upon arrival at the villa, you will be welcomed with water, fruit and wine free of charge.

You can also enjoy our chef's service, where breakfast, lunch and dinner can be prepared for you at the villa.

The following can be pre-ordered through the agent upon arrival, or at least one day before you require the service. There is a delivery charge of 30 Euros.
Regular breakfast: Price based on number of guests staying at the villa.
Welcome package: Include groceries and beverages.
Dinner at the villa: Local cuisine or fish dinner.
Chef for one week/one meal per day 1200 Euros.
Chef for one day/one meal 150 Euros.
Please ask for prices and available options for the next small things that make you smile!
Cocktail party: A private party at the pool under the clear blue Greek sky.
Birthday: Celebrate your birthday without leaving the villa. Maybe your own private chef?
A local evening: Enjoy a special night with a local singer or Greek dance brought to you right at the villa.
Mamma Mia party: Inspired by the movie "Mamma Mia". ABBA music played by a DJ or IPod.
If you would like to order extra services, do not hesitate to ask our representative. We will gladly do our our best to meet your needs. 

• Airport transfer
• Bicycle rental
• Internet
• Daily cleaning/extra cleaning
• Laundry/dry cleaning
• Extra bed
• In-house massage
• In-house hair styling, manicure/pedicure etc.
• Babysitting and doctor on call
• Honeymoon basket
• Local sightseeing trips
• Sporting trips
• Tennis instructor
• Baby bed, high chair
• Helicopter service