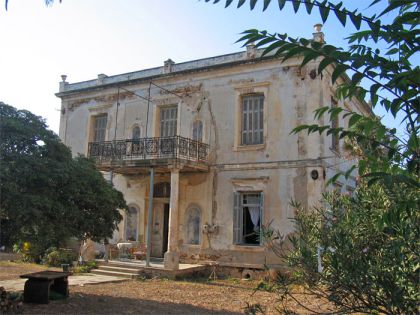 Halepa is a quiet, lovely and historical suburb of Chania. It is located in the east of the new town and it is used to be the area where the richest inhabitants (especially merchants) were staying; it has also become the centre of many diplomatic activities in Crete.
The climate here is generally warm and dry and many years before there was ample space for mansions with large gardens. Some buildings also provide fine views to the sea.
In Halepa there are many remaining (some of them are renovated) neoclassical buildings which you can admire; however, the lack of adequate planning and architectural control has resulted in the deterioration of the character of the area.
The Halepa holds an outstanding place in the history of Crete because of the "Treaty of Halepa", which was signed in October 1878 and resulted in the granting of partial autonomy to the island. Here it is also located the house of Eleftherios Venizelos which can be visited, the Greek Embassy, the old French Academy which is converted to the School of Architecture in Crete, and the Palace of Prince George.
In Halepa it is located the district Tabakaria, some previous leather processing houses which grew in the middle of the 19th century. Next to them is the fine seafood restaurant Thalassino Augeri with great views during the sunset.