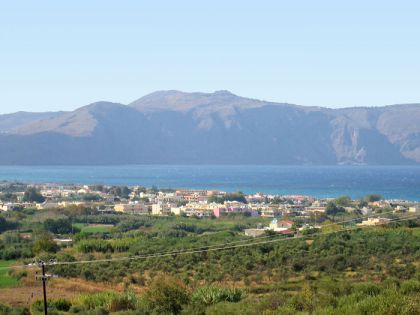 Kavros is a medium-size, seaside village located 45 km east of Chania, 18 km west of Rethymnon and 3 km east of Georgioupolis. Kavros is a fine place to stay since it is located near the middle of Crete making it easy to visit most of the sights of the island.
In the waterfront of the village there is a wonderful, long sandy beach that stretches until Rethymnon city. The sandy beach is very well organised with umbrellas, sun loungers, showers, and beach bars. The visitors can enjoy the clean sea, the hot sun, the blue sky, as well as try a few water sports (windsurfing).
Kavros village is very well organised and all the necessary touristic facilities are offered to the visitors. There are shops, mini markets, pharmacies, tavernas, restaurants and bars in the center of the village.
A very good public transport connects Chania with the village of Kavros. The bus drops you on the main road, just a couple of minutes away from the center of the village.