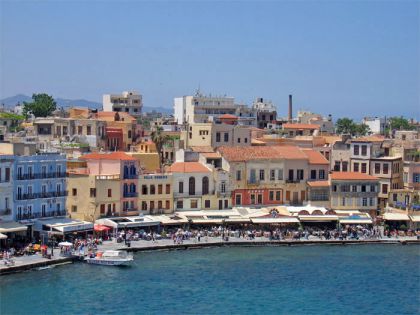 Chania Old Town is regarded as one of the nicest in Greece and it is the most wonderful part of the whole city. The Old Town consists of the old venetian harbour and the small blocks placed behind it. It is characterized by the many remaining venetian and turkish buildings and the narrow and picturesque alleys similarly to an enchanting labyrinth.
Most of the buildings are rejuvenated and they compose a puzzle of contemporary and Venetian arcitecture, exhibiting many of the aspects of the town?s history.
The venetian and turkish buildings have become state buildings, motels, restaurants, bars and museums nowadays.